Description

Testez votre shopping avec une carte cadeau Cuisse de Grenouille ! Offrez à vos proches la liberté de sélectionner parmi notre collection de vêtements élégants et décontractés. Du style intemporel à l'authenticité des matières, nos pièces uniques apportent une touche de fraîcheur à toute garde-robe. Que ce soit pour une chemise tendance, un sweat-shirt confortable, la carte cadeau Cuisse de Grenouille est le choix parfait pour combler leurs envies.
Manufacturing and Maintenance
Item added to your cart
Liquid error (snippets/cart-notification line 15): Could not find asset snippets/cart-notification-shipping.liquid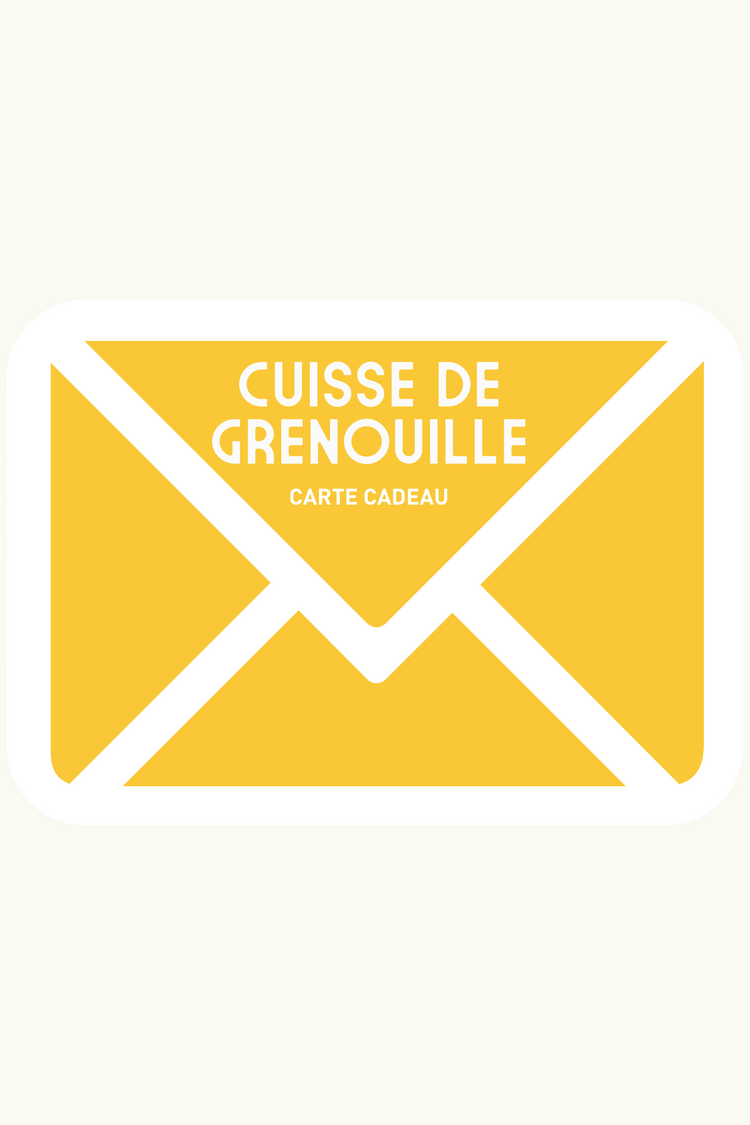 FREE RETURNS AND EXCHANGES
DELIVERIES, RETURNS AND EXCHANGES
Our story
Cuisse de Grenouille was originally two brothers, Séverin and Lucas.
The story begins in 2011, Lucas is in Paris, and Séverin lives in Shanghai. The two brothers meet each year on a surf trip, in Indonesia, Sri Lanka, the Maldives.

During their travels , they realize that the swimsuits are long, colorful, very far from the looks of the stylish surfers of the 60s.
Séverin returns to France, they create a chic and cool swimsuit together, sign up for a Parisian salon to show off their swimsuit collections and the sauce takes off right away!

They quickly interest many stores all over the world!

Let's go for the Cuisse de Grenouille adventure.
Read more